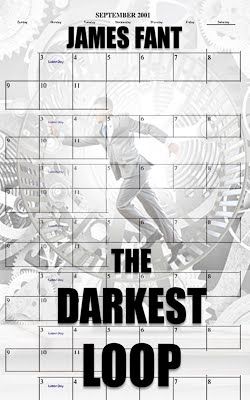 Dallas Anderson is stuck in a time loop that repeats Labor Day 2001 to September 11, 2001. He thinks he must prevent the terrorist attacks to break the loop. But each loop challenges that theory, igniting a fiery romance between him and his best friend's sister and exposing the dark truth behind Déjà vu.
EXCERPT
"The dream was nothing," I said. "And everything is cool." The lie was better than the truth. The truth was I was coming unglued. Destabilized by this loop which faithfully kept twirling us round and round. I was a moon trapped in its orbit. And its gravity was slowly tearing me apart.
I couldn't face Thena because my eyes would surely tell her the truth. So I turned and stared at the skyline. A gray mist settled over the buildings below, like the buildings were hiding under a fluffy blanket, wary of the coming danger. The sky was gloomy like it knew that the planes were coming. It was weird that the following morning it would be clear and a beautiful blue. For a little while. Because the smoke billowing from the towers would darken the sky. Likewise, my heart was darkened because we hadn't found our way in.
Security had tightened since the 1993 bombing. In fact, most of the building was off limits to the public. So on the occasions that we visited the inside of the towers, it was only the lobby that we were able to freely peruse and of course the observation decks on the South Tower. There was also the restaurant, Windows on the World, on the 107th floor of the North Tower. We had dinner in the restaurant—or at least tried to. Sitting there amongst a dining area filled with people who didn't know that all of this would soon come crashing to the ground snatched away our appetites. Our food basically watched us as we stared out of the window at the beautiful, yet haunting sky line.
We had dinner there each evening of September 9th, getting there at 8pm each time. We sat at the same table and was waited on by the same waiter: a slender man from Maldonado. The staff was diverse, reminding me of staff you'll find on cruise ships. From various countries. Various accents. A melting pot 107 stories in the sky. We ordered the same entrées. Perhaps eating the very same food over and over again. Giving brand new meaning to the idea of recycling. And each dinner I was quiet, thinking mostly about our mission. But also about my father's story about my mother.
I was thinking about her then as we took in the cool air atop this man made mountain. On the Observation Deck, I considered telling Thena about what my father said. But I couldn't figure out how to do it without sounding like a lunatic. Finally, when I didn't answer she said, "I get it. You're imagining the planes coming at us." I looked around us. People were smiling and chit chatting, talking about the show they were going to see that evening. The trip to the Statue of Liberty. The visit to the Museum. None of them knew. My heart really broke when that one little kid asked, "Mommy, can we come back up here tomorrow morning?" And the mother replied, "Sure. Weather man says it should be clearer tomorrow."
"We're powerless," I moaned.
"It's been almost a month and all we've done is witness this building fall three times," I whispered forcefully. "I don't know if I can take another."
"Did you think we'd figure this out over night? I didn't. I knew it would take some time because of all the variables. But we will be successful. Were that not the case, we wouldn't keep getting all these chances to make things right."
MEET THE AUTHOR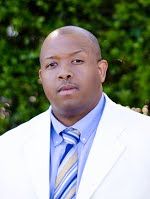 James Fant is an award winning author who lives in Charleston, SC with his lovely wife and two hilarious children. He received a degree in biology from College of Charleston and a master's in business administration from Charleston Southern University. His love for literature was forged by the works of Eric Jerome Dickey, Walter Mosely, and Stephen King. He also finds inspiration from screenwriters Shonda Rhimes, Aaron Sorkin and Kurt Sutter. Literarily, James has always been drawn to intelligent yet imperfect characters and he writes novels with them in mind.