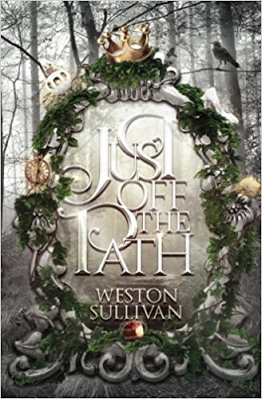 Date Published:
September 5, 2017
Hansel never asked to be a hero. He never wanted to fall in love with Rapunzel, Queen of the East. He didn't ask to be raised by Gothel the Wretch, and he certainly never wanted to be credited for her arrest. But more than any of that, Hansel never wanted to lie: but he did. He lied about everything. He thought that he was done with it all when he and his sister Gretel retreated into the woods to reclaim their land, but he should have known better.
Years later, Rapunzel's guards knock at his door, and they say the words he hoped that he would never hear: Gothel has escaped. As he and Gretel take refuge inside Rapunzel's castle in the eastern capitol of Hildebrand, Hansel is thrust back into everything he never wanted in the first place: his lies, his legend, and his lust. In the wake of it all, he knows that Gothel has escaped to finish what she started. She is out to make sure that the Sleeping Beauty never wakes, and that Grimm suffocates under her blanket of thorn and vine. In order to find Gothel and save the kingdom, Hansel and Gretel must look for fact in a land of fairy-tale by following a trail of grisly murders, a girl in a red cape, and a powerful little man who can't stand the sound of his own name.
As they search for answers, Hansel finds that he isn't the only liar in Grimm, and that there may be a traitor among them of royal proportion.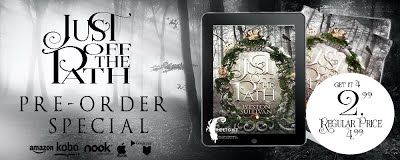 He didn't know what to do. As they ran, the woods shrank around them until the sun no longer broke through the gaps between the trees. Hansel knew they were going to die. No one made it deep into the thickets and lived. It was home to godless monsters; giants, goblins—the creatures of the dark who scarcely bothered with humans, until they were crossed. Hansel struggled to keep up with his sister. Where he was cautious, she was fearless, and where she was cautious, he was safest. He looked up and was surprised to see hundreds of fairies lighting their path. Each second, more poured in from the sky until there was an army over them.
Gretel stopped abruptly, causing Hansel to trip and roll a few steps downhill. He didn't think long enough to register pain. As he found his footing, Gretel climbed down the incline and stood beside him. His first instinct was to go back the way they'd come, but he was awestruck. They stood on the threshold of life and death, where the woods became the Southern Thickets. It was like a scar across the ground, stretching from one end of the world to the next, a final warning to those brave enough to pass into the curse. Even the fairies were still, their glow dimmed by the wicked magic ahead.
Hansel was relieved to see that there were no longer trees; they'd been replaced by a wall of bramble, too large and thick to allow passage. They were surrounded by the purplish-blue tint of twilight, thorns as sharp as daggers to their throats in front of them and crooked, mossy trees behind them. Once, when Hansel lived in the city, he'd visited his parents' corpses in the graveyard. They were buried in a public sepulcher maintained by the city to ensure that if a family was unwilling or unable to buy a plot for their deceased, their corpses wouldn't be left to rot and attract the attention of wildlife. Standing just before the thickets reminded Hansel of that day—the day when he stood at the maw of death and was so close he could feel himself slipping away.
Gretel looked behind them. Hansel hoped she'd given up, and maybe she had. He almost smiled. But one final, thankless cry echoed past the briar, stirring the fairies. Gretel squinted, determined. That scream, Hansel knew, was the epitaph on their gravestones. The fairies swarmed them, and he was swallowed in a rainbow of color, cascading like a waterfall upon him. He couldn't see anything but the swirling light of the fairy flock, spinning faster and faster around him, tugging at his shirt and creating a whirlwind. He felt weightless. His stomach churned and he felt dizzy. When the fairies cleared, he could see why—he was high in the air, flying over the Southern Thickets.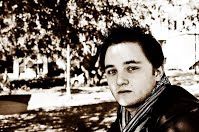 Weston Sullivan lives and writes in Tampa, Florida. He spends his days splitting time between writing, a full time job, and studying for his degree in Creative Writing from the University of South Florida. He enjoys everything related to storytelling, including film and theater. He likes to read all genres, from contemporary fiction to classic favorites such as Faulkner and Woolf. After he finishes his undergraduate coursework and continues to build his career as an author, he plans to attend graduate school in New York City.
With Purchase of a Copy of the novel, you can enter to WIN AND IPAD